About Us – and why I started the business…..
A bit of background
I've been in Sales & Marketing most of my life if you want the full CV please visit my LinkedIn Page, however, that's all in the past and apart from gaining a great understanding of customer service and how to treat customers in both B2B & B2C my previous career history did not influence my decision to start this business.
No the start of this business is a direct result of the pandemic.
Having spent much of my life as what I would have described as a "Social Drinker", during the Pandemic I started to drink far too much and I made some bad choices in how I dealt with being in business and how I dealt with being a husband and father. At the time I was part of the "family" business that was shut for most of the lockdown which came under intense pressure from all directions, however, my coping mechanism involved bottles of wine and just becoming angry with life in general.
So for lots of reasons and after a false start in "Dry January" I stopped drinking in March 2021. I can tell you giving up Alcohol when you've drunk since being 18 is not easy and one of the things that got me over the really tough times was using an app on my phone called I Am Sober you can learn about it here if you need help, the community on the app are just great and you learn to take one day at a time, which is not a bad way to live life in general I find.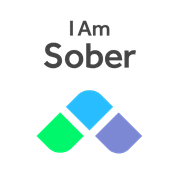 So how come I started The Alcohol Free Drinks Company?
Before March 2021 Alcohol Free Beer had been in my eyes, that warm bottle of dusty Kaliber that was (never in the fridge) at the back of a shelf in a pub reserved for the poor nominated driver or the pregnant woman who just craved a taste of beer…..
These are the Kaliber Beer Mats I bought off eBay to remind myself of where my and I suspect many other people's perceptions of Alcohol Free Drinks actually is, they live on my desk as a constant reminder of how far this industry has actually come in the past few years.
However back to the reason for setting the company up, it was Fathers Day and I was having lunch with my eldest son Jonny in a nice Italian restaurant in Manchester and he ordered a pint of Moretti and I asked for a cold Alcohol Free Beer, I was shocked to find that not only did the restaurant not have one they didn't stock any, partly due to an apparent "lack of demand" and partly because it wasn't easy to get hold of, but I can also say Diet Coke just didn't hit the spot for that lunch…..
At a later date, I went out for a curry to be offered an Orange Juice, sparkling water, or a coke. None of which goes with a curry….. fact!
So I started to do some research around a few people I knew in the industry and there were a number of issues stopping many restaurants, cafes, sports clubs from stocking a range of decent products. I also found that the range of Alcohol Free Drinks available now was massive and about as far away from the dusty bottle of Kaliber as you could get, indeed many of them were so good you wouldn't know they were without alcohol.
So the business was born and I started trading in August 2021, with a simple aim, go back to old school FMCG selling and visit every possible establishment that could sell Alcohol Free Drinks (you don't need a license to sell anything I stock) and present them with the huge opportunities there are for Alcohol Free Drinks. I would like to enable venues to provide choices to their customers and to help to normalise drinking Adult Drinks without the need for alcohol.
I was recently featured as part of the Look North Coverage of the Harrogate Beer Week when I took a pop up shop in Cambridge Street.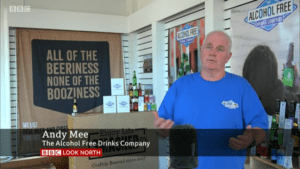 The market is also shifting quite considerably …… a few facts for you from a few recent surveys:
34% of people say that the Covid crisis has prompted them to actively reduce their alcohol consumption.
In 2021/2022, 19M consumers will be planning to reduce their alcohol intake by 'Flexi-Drinking'
The UK "NoLo" market is up 50.7% to £217 million and rising.
The Low/No Category is experiencing +51.4% growth YOY with a +14.9% increased frequency of purchase. Despite this, 22% of those that choose low/no drinks from a menu state that lack of availability is a blocker to choosing alcohol free craft beer.
A recent study by the Portman Group found that 24% of British drinkers are keen to cut back on booze, rising to nearly a third (31%) for the 18-24 age bracket, dubbed 'Generation Sensible'. With 24% of that age group never having drunk alcohol.
A few more things we've been doing since we started.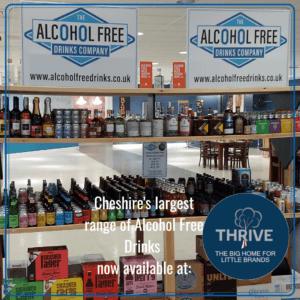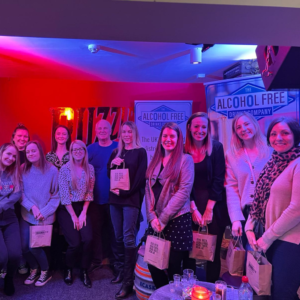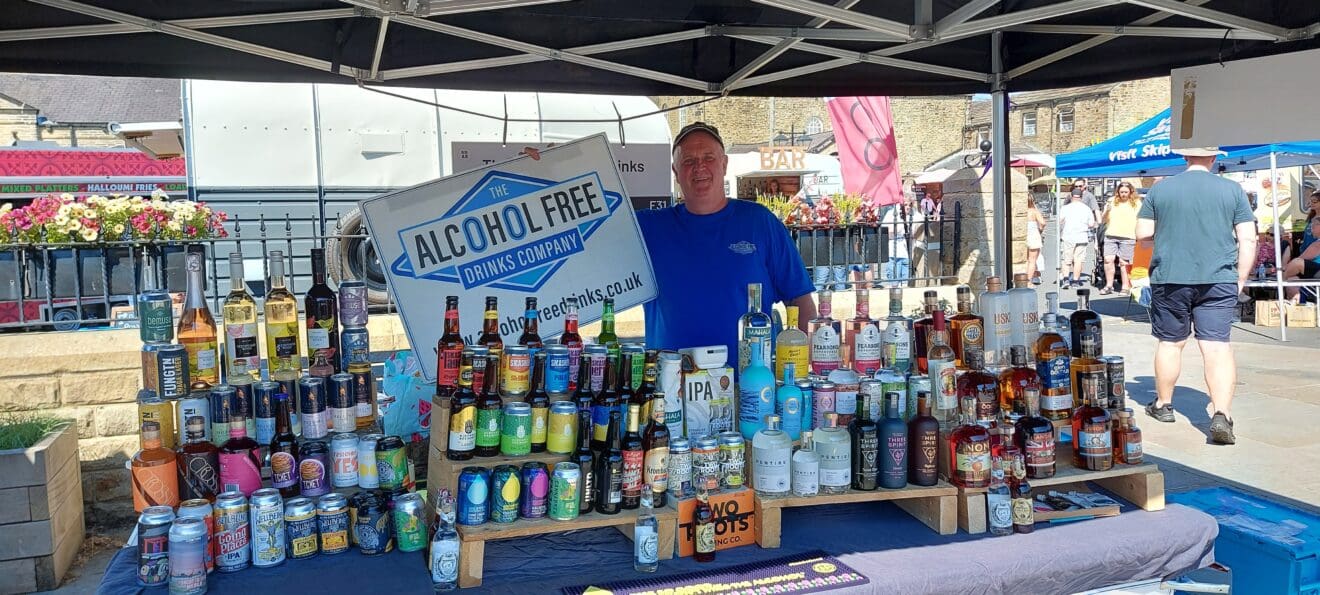 I am also proud to say that I have gone into a partnership with Hannah the founder of The Sober Butterfly Collective to create The Alcohol Free Events Company which we trade as B0LD events 
We intend to run Alcohol Free Bars at festivals and Teetotal Tasting events, get in touch if you want to add inclusivity to your events.
All the best and thanks for reading
Andy
Get in touch if you are a venue that would like to stock a great range of Alcohol Free Drinks.
The Alcohol Free Drinks Company, Wetherby Storage, Walkers Court, Audby Lane, Wetherby, LS22 7FD