Mash Gang Natural History – West Coast IPA ~ 440ml Can
Mash Gang Natural History – West Coast IPA is a Mash Gang Special Drop once it's gone it's gone!
Sticky, pithy, resinous
Expect pithy citrus, volatile esters, sticky, and I mean sticky, pine, dank teabag Kush, and bong rattling resin.
Hops: Citra, Cascade, Centennial, Chinook
Adjuncts: Grapefruit peel
Vegan
This is how ChatGPT describes the taste…..
The Mash Gang Natural History West Coast IPA is a bold and flavorful beer that embodies the essence of the West Coast craft brewing tradition. It combines the characteristic hop-forward profile of an IPA with a unique blend of natural ingredients that give it a distinct and memorable flavor.
Upon taking your first sip, you'll be greeted by a powerful burst of hop bitterness that immediately awakens your taste buds. The beer showcases a variety of West Coast hops, known for their intense citrus, pine, and resinous qualities. These hops contribute to the beer's strong hop aroma and provide a delightful balance between bitterness and hop flavor.
As the initial bitterness subsides, you'll start to notice the intricate layers of flavors that make this IPA special. The Mash Gang Natural History features a solid malt backbone that lends a touch of sweetness and a slight caramel-like note, providing a sturdy foundation for the hops to shine. The malts also help to create a smooth and well-rounded mouthfeel.
One of the defining characteristics of this IPA is its natural twist. The Mash Gang brewery takes pride in sourcing high-quality, organic ingredients, and this commitment to natural flavors sets this beer apart. You may notice subtle hints of tropical fruits, such as mango or passionfruit, which add a delightful fruity complexity to the overall flavor profile.
The finish of the Mash Gang Natural History West Coast IPA is clean and crisp, with a lingering hop bitterness that invites you to take another sip. The beer's medium body and moderate alcohol content make it highly drinkable, allowing you to fully enjoy its flavors without feeling overwhelmed.
Overall, the Mash Gang Natural History West Coast IPA is a robust and well-crafted beer that delivers a satisfying hop experience. Its bold hop presence, natural ingredients, and balanced flavor profile make it a standout choice for beer enthusiasts seeking a taste of the West Coast craft brewing tradition.
Mash Gang changing stuff.….
….From a start-up in lockdown to becoming one of the most important brands in the AF beer market, they make an amazing core range then comes the drop(s)…..
Mash Gang has brewed beers from lagers and pales to sours & stouts they just push flavours and mouth feel to a whole new level. When the drops have dropped and they go out of stock that's it! so buy them when they are in stock. No amount of begging will get Reign in Blood back in stock so get used to it and try what is out there before that is gone and you're moaning about not having had time to try it!
Surprisingly they run their business through the Japanese model of Kaizen, which translates as change for the better and continuous improvement. They are focused on slow, sustained growth. This is why they wanted to spend the early years of this business working on a solid foundation where you build up trust with consumers that they always deliver a high-quality product, and that they are always relentlessly innovating.
Mash Gang beers are high-quality, flavorful non-alcoholic beers that are brewed in Scotland using natural ingredients. The company specializes in creating a variety of styles of non-alcoholic beers, including IPA, lager, stout, and pale ale.
Mash Gang's non-alcoholic IPAs are typically hoppy, with a strong citrus or floral aroma and a balanced bitterness. Their non-alcoholic lagers are crisp and refreshing, with a light body and a clean finish. Their stouts are rich and full-bodied, with notes of chocolate, coffee, and roasted malt. Finally, their pale ales are hop-forward with a bright, citrusy flavor and a medium body.
All of Mash Gang's beers are made without artificial additives, preservatives, or sweeteners, ensuring that they are as natural and healthy as possible. The company uses a range of high-quality ingredients, including Scottish malted barley, hops, and water, to create a distinctive flavor profile that sets their beers apart from other non-alcoholic options on the market.
Mash Gang is committed to producing non-alcoholic beers that are not only delicious but also socially responsible. By offering a range of non-alcoholic beers, they aim to provide a safer, healthier, and more inclusive drinking experience for everyone, regardless of whether or not they choose to consume alcohol.
Keep up with the latest news on Mash Gang Drops on Instagram
They say they are never satisfied with what we do!
Furthermore, no single recipe stays the same, and just because they contract brew, that doesn't mean they don't have an eye on quality. Everything they do is around the quality of the beer…. enough said, the only way to really appreciate these guys is to taste their beers…..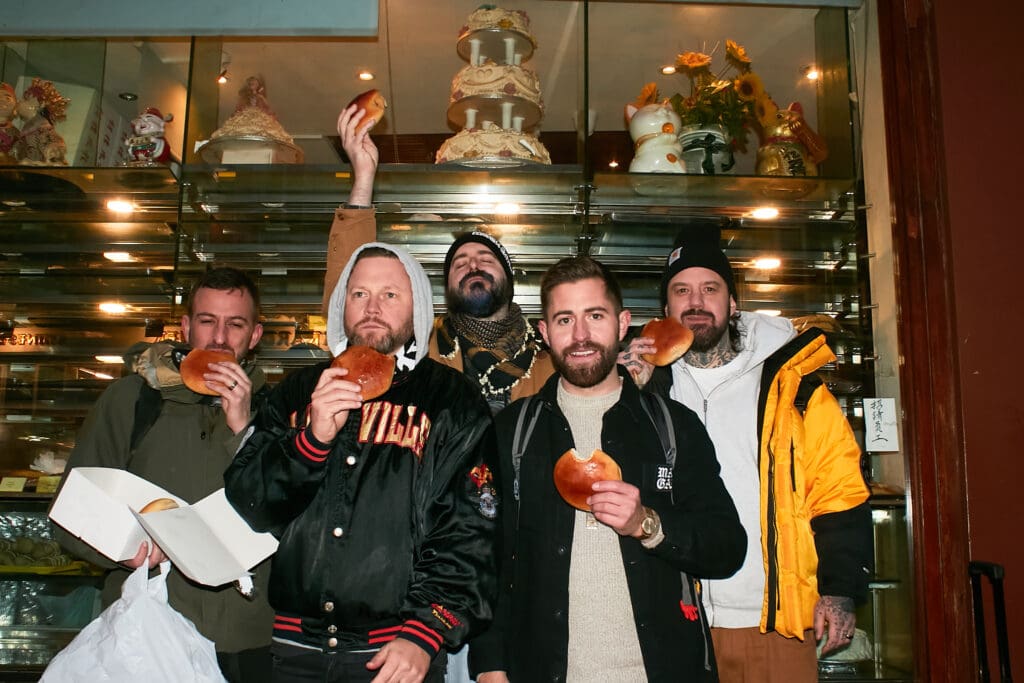 All the Mash Gang beers are Non-Alcoholic & never above 0.5% ABV, thus I stock them as Alcohol Free.
If you would like a full explanation click here: