Mash Gang + Vault City – Blueberry Blackcurrant Maple Superstack ~ 440ml Can
Introducing release no. 4 of the sour AF series between Mash Gang and Vault City.
Inspired by the ultimate breakfast it was named after, this stack is perfectly balanced with layers of blueberry maple sweetness, smooth vanilla and a delicately sour finish from juicy blackcurrants and Vault City's signature mixed fermentation base beer.
Sour, Sweet, Tart
Inspired by lumberjacks and pancake stacks, Superstack is a 0.5% fruited sour beer conditioned on tart blueberries and blackberries, and the distinctively sweet, caramel, nutty maple syrup
Hops: HBC472
Adjuncts: Blueberries, Blackcurrants, Maple syrup
Vegan
Once you go superstack
You never go superback
Our beers are vegan and as such are free from all dairy and animal products and byproducts
Never over 0.5% abv
Naturally produced by usual craft beer brewing processes.
Independently owned and operated.
.
A Word About Vault

Big flavours and bright colours, that's what you can expect from Vault City Brewing. We're the UK's biggest sour beer producer and we've been making fruit-forward, modern sour beers in Edinburgh since 2018.
Our mixed fermentation style and distinctive house culture create the perfect base for real fruit ingredients, which gives our beer its intense aroma and flavour, not to mention the eye-catching colours.
You'll find Vault City Brewing in the seaside suburb of Portobello, Edinburgh, where we brew almost 500,000 litres of beer each year.
Mash Gang changing stuff.….
….From a start-up in lockdown to becoming one of the most important brands in the AF beer market, they make an amazing core range then comes the drop(s)…..
Mash Gang has brewed beers from lagers and pales to sours & stouts they just push flavours and mouth feel to a whole new level. When the drops have dropped and they go out of stock that's it! so buy them when they are in stock. No amount of begging will get Reign in Blood back in stock so get used to it and try what is out there before that is gone and you're moaning about not having had time to try it!
Surprisingly they run their business through the Japanese model of Kaizen, which translates as change for the better and continuous improvement. They are focused on slow, sustained growth. This is why they wanted to spend the early years of this business working on a solid foundation where you build up trust with consumers that they always deliver a high-quality product, and that they are always relentlessly innovating.
Mash Gang beers are high-quality, flavorful non-alcoholic beers that are brewed in Scotland using natural ingredients. The company specializes in creating a variety of styles of non-alcoholic beers, including IPA, lager, stout, and pale ale.
Mash Gang's non-alcoholic IPAs are typically hoppy, with a strong citrus or floral aroma and a balanced bitterness. Their non-alcoholic lagers are crisp and refreshing, with a light body and a clean finish. Their stouts are rich and full-bodied, with notes of chocolate, coffee, and roasted malt. Finally, their pale ales are hop-forward with a bright, citrusy flavor and a medium body.
All of Mash Gang's beers are made without artificial additives, preservatives, or sweeteners, ensuring that they are as natural and healthy as possible. The company uses a range of high-quality ingredients, including Scottish malted barley, hops, and water, to create a distinctive flavor profile that sets their beers apart from other non-alcoholic options on the market.
Mash Gang is committed to producing non-alcoholic beers that are not only delicious but also socially responsible. By offering a range of non-alcoholic beers, they aim to provide a safer, healthier, and more inclusive drinking experience for everyone, regardless of whether or not they choose to consume alcohol.
Keep up with the latest news on Mash Gang Drops on Instagram
They say they are never satisfied with what we do!
Furthermore, no single recipe stays the same, and just because they contract brew, that doesn't mean they don't have an eye on quality. Everything they do is around the quality of the beer…. enough said, the only way to really appreciate these guys is to taste their beers…..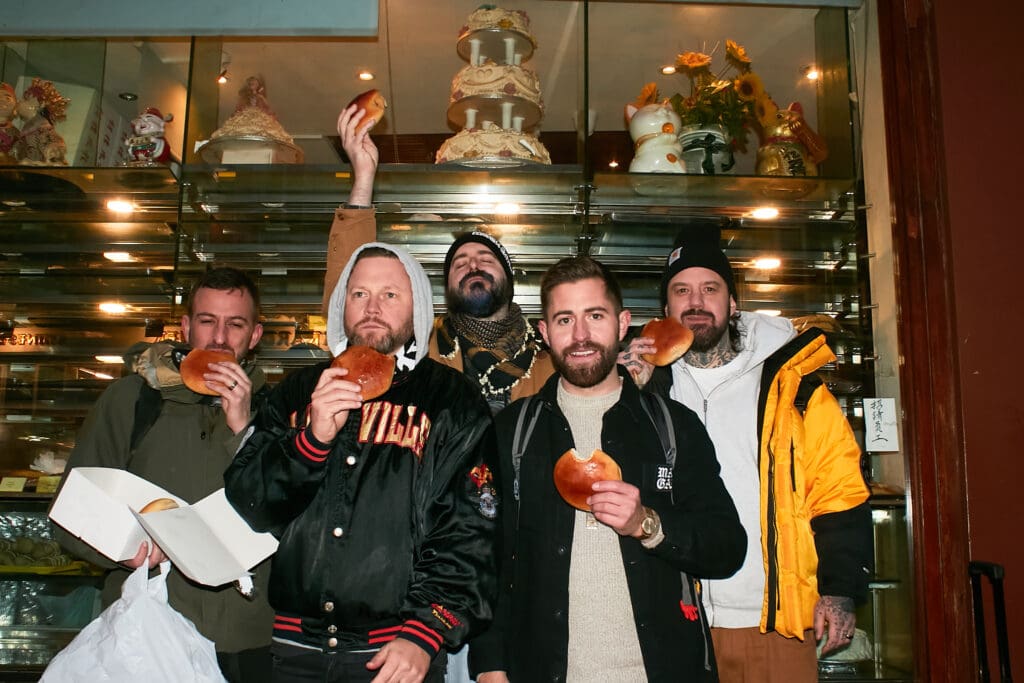 All the Mash Gang beers are Non-Alcoholic & never above 0.5% ABV, thus I stock them as Alcohol Free.
If you would like a full explanation click here: