Mash Gang + Vault City – Mango Moon Milk – Sour Mango Marshmallow Chai ~ 440ml Can
Introducing Mango Marshmallow Moonmilk, the second release in a six-part series between Vault City and Mash Gang.
Fruity, Sour, delicately spiced
Inspired by Masala Chai, this 0.5% sour beer combines mountains of sweet mango, vanilla, and fluffy marshmallow with a subtle spice mix of ginger, cardamom, and cinnamon. Moon milk is a warm drink derived from Ayurvedic traditions typically made from a mixture of honey, Spices, and cow's milk often used as a remedy for sleep deprivation and is usually consumed before bed.
Hops: HBC472
Adjuncts: ginger, cardamom, cinnamon, Lactose (SO NOT VEGAN)

Note from Andy: when I first heard about this I thought Jordan had lost the plot slightly! but it really works on so many levels…. Having a really cold can of this now as I write this up and it is summer 2023 in a can.
This is how ChatGPT (thus ripping off what other people have said online) describes the taste…..
Mash Gang Mango Moon Milk is a unique and delightful Sour Beer that combines the tropical flavor of mango with the creamy goodness of moon milk. When you take a sip, you'll immediately notice the sweet and juicy notes of ripe mango dancing on your taste buds.
The taste of Mash Gang Mango Moon Milk is luscious and refreshing. The mango flavor is vibrant and authentic, capturing the essence of biting into a perfectly ripe mango. It provides a natural sweetness that is balanced and not overpowering.
The creamy texture of moon milk adds a velvety smoothness to the beverage. Moon milk is typically made by combining warm milk with various ingredients such as honey, spices, or herbs, and then chilled. This process gives it a silky and luxurious mouthfeel, which complements the mango flavor beautifully.
Together, the mango and moon milk create a harmonious blend of flavors. The combination of the tropical fruit and the creamy base results in a well-rounded taste experience. It is both fruity and creamy, with a hint of indulgence.
Mash Gang Mango Moon Milk is not only a treat for the taste buds but also a visual delight. The vibrant yellow-orange color of the mango combined with the creamy white moon milk creates an appealing and inviting appearance.
Overall, the taste of Mash Gang Mango Moon Milk can be described as a tropical paradise in a glass. It offers the perfect balance of sweet, creamy, and refreshing flavors, making it a delightful and satisfying beverage for mango lovers and those seeking a unique twist on moon milk.
Mash Gang changing stuff.….
….From a start-up in lockdown to becoming one of the most important brands in the AF beer market, they make an amazing core range then comes the drop(s)…..
Mash Gang has brewed beers from lagers and pales to sours & stouts they just push flavours and mouth feel to a whole new level. When the drops have dropped and they go out of stock that's it! so buy them when they are in stock. No amount of begging will get Reign in Blood back in stock so get used to it and try what is out there before that is gone and you're moaning about not having had time to try it!
Surprisingly they run their business through the Japanese model of Kaizen, which translates as change for the better and continuous improvement. They are focused on slow, sustained growth. This is why they wanted to spend the early years of this business working on a solid foundation where you build up trust with consumers that they always deliver a high-quality product, and that they are always relentlessly innovating.
Mash Gang beers are high-quality, flavorful non-alcoholic beers that are brewed in Scotland using natural ingredients. The company specializes in creating a variety of styles of non-alcoholic beers, including IPA, lager, stout, and pale ale.
Mash Gang's non-alcoholic IPAs are typically hoppy, with a strong citrus or floral aroma and a balanced bitterness. Their non-alcoholic lagers are crisp and refreshing, with a light body and a clean finish. Their stouts are rich and full-bodied, with notes of chocolate, coffee, and roasted malt. Finally, their pale ales are hop-forward with a bright, citrusy flavor and a medium body.
All of Mash Gang's beers are made without artificial additives, preservatives, or sweeteners, ensuring that they are as natural and healthy as possible. The company uses a range of high-quality ingredients, including Scottish malted barley, hops, and water, to create a distinctive flavor profile that sets their beers apart from other non-alcoholic options on the market.
Mash Gang is committed to producing non-alcoholic beers that are not only delicious but also socially responsible. By offering a range of non-alcoholic beers, they aim to provide a safer, healthier, and more inclusive drinking experience for everyone, regardless of whether or not they choose to consume alcohol.
Keep up with the latest news on Mash Gang Drops on Instagram
They say they are never satisfied with what we do!
Furthermore, no single recipe stays the same, and just because they contract brew, that doesn't mean they don't have an eye on quality. Everything they do is around the quality of the beer…. enough said, the only way to really appreciate these guys is to taste their beers…..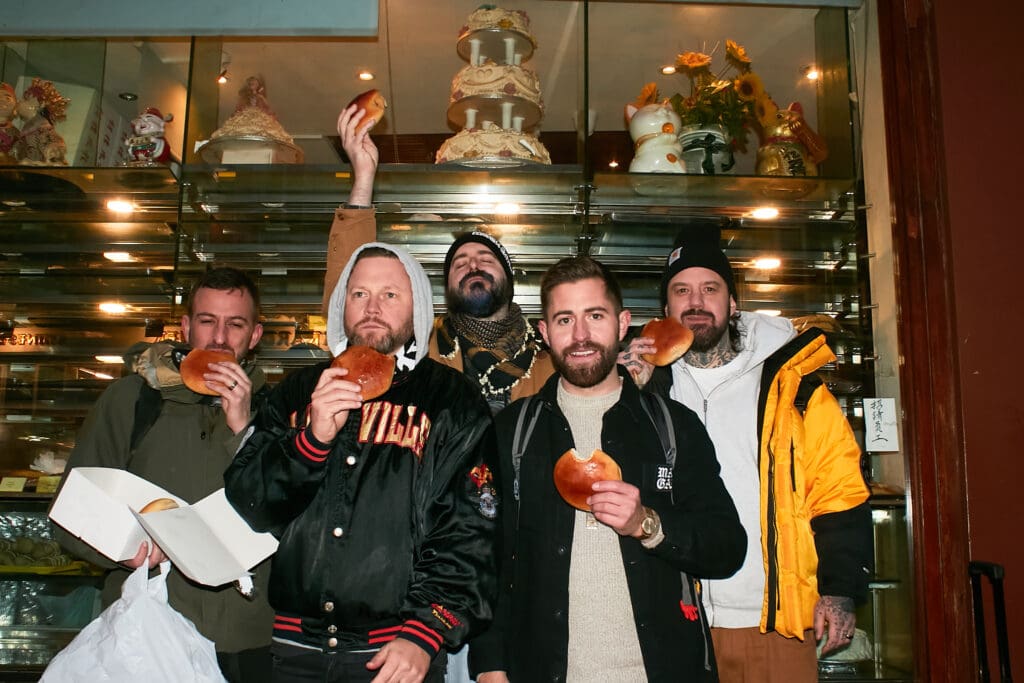 All the Mash Gang beers are Non-Alcoholic & never above 0.5% ABV, thus I stock them as Alcohol Free.
If you would like a full explanation click here: